No Limits 4 Girls School Program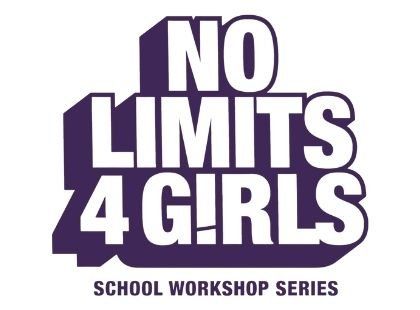 A SERIES OF WORKSHOPS DELIVERED IN-SCHOOL TO YEAR 7 GIRLS
TO SUPPORT THEM AT THIS CRUCIAL STAGE OF THEIR DEVELOPMENT
WHAT IS NO LIMITS 4 GIRLS?
NO LIMITS FOR GIRLS is a new program designed to extend the reach of the award winning SISTER2sister program, which has delivered strong outcomes in improving the lives of teenage girls.
Year 7 girls are particularly susceptible to increased social pressure as they enter high school, as well as broader cultural pressures as they move into adulthood.
Many girls face additional challenges based on social and economic disadvantage, childhood trauma or other adverse childhood experiences.
Providing support to young women at this stage of development has the potential to increase their resilience, emotional intelligence and stress management skills.
Creating a strong foundation for personal growth.
The program is designed as a series of 4 sessions delivered across 2 school terms.
The number of students per session is capped at 20. We can deliver extra sessions if the school needs to refer more than 20 Year 7 girls.
"We want young girls to feel empowered, respected & confident and equipped to make the most of opportunities that they have ahead of them, which is what makes me so excited about this program."
— Director and Chair of the LCEF Melbourne Management Committee, Susi Collas
SESSION 1:
LIKE A GIRL
This session will be encouraging the girls to back themselves and back each other.
What is true about girls and what do people say about girls - exploring gender stereotypes.
What does "Like a Girl" mean. Exploring the impacts of gender on girls' behaviour and how they think they should act and what they can do.
"Girl Hate" - exploring jealousy, mistrust, fighting and attacking of other girls and how this relates to the previous discussions on gender.
What is personal power and how to use it as a privilege and not a weapon.
SESSION 2: EMOTIONAL REGULATION
This session will support the girls to explore their feelings and reactions and develop strategies for self-regulation.
The program provides an opportunity for the girls to share their experiences of Year 7.
Provides an opportunity for the girls to share their ideas of things that could cause them stress or anxiety.
Expands their emotional vocabulary and emotional literacy skills.
Identifies where they feel stress or fear reactions in their bodies.
Provides opportunities for increasing empathy as they listen to each others' experiences.
Explores and practices a range of strategies to manage stress and fear responses in and out of the classroom.
SESSION 3: RESPECTFUL RELATIONSHIPS
This session works with the girls to explore the different types of relationships they have in their lives.
What happens in safe or unsafe relationships.
How to recognise when a relationship has crossed aline from safe to unsafe or respectful to not respectful.
To explore if relationships "rules" change depending on the relationship and if they do, why?
How to manage relationship challenges.
Explore power dynamics in relationships.
Explore the concept of jealousy and if it belongs in relationships.
SESSION 4: STRONGER GIRLS - A REFLECTION
This session will draw together and reinforce the key messages of the previous 3 sessions.
The girls will complete an evaluation and also have the opportunity to share their ideas and feedback on the program content and structure.
Reflect on the previous sessions.
"What is true about me" and "What I can and cannot control" activities.
Evaluation and feedback to the facilitator.
NO LIMITS 4 GIRLS School Program Enquiry
If you are a school or would like to nominate a school to participate in our in-school program 'No Limits for Girls' please complete the below.